Identity, Integrity & Leadership
Including "Understanding Power, Privilege and Diversity" training (which is required before staffing your tenth NWTA training).
Integrity is an understanding of what is important to you and your capacity to enact the principles embodied by your sense of self in the larger world.
This 2-day training is to develop insight and skill for Leadership using the fundamentals of who you are. Your personal power, the privileges you own and the capacity to relate to others across our cultural spectrum all co-create the basis of your personal leadership style.
The program involves understanding personal and social identity and the dynamics of belonging within a community. The capacity for an individual to belong depends on accessing their many sources of power, personal and social privileges from their identity and/or their deep connection to spirit and Self.
Read the flyer: Identity, Integrity & Leadership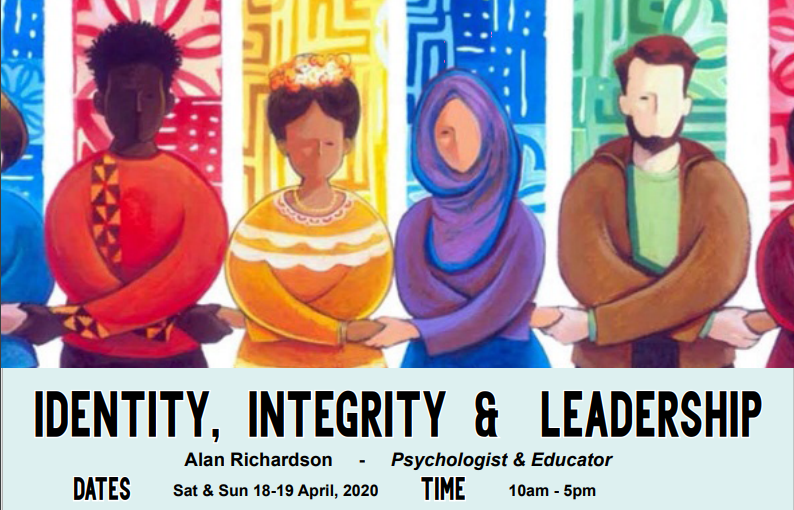 Dates: Sat 18 - Sun 19 April 2020
Times: 10 am -5 pm each day
The training runs for two full days.
Venue: Reynard Street Neighbourhood House
107A Reynard Street, Coburg, 3058
Standard cost: $295 per person
Early bird: $250 until Sun 22 March.
Discounts available for couples, concessions, and those needing support.
Registrations and further costs via TryBooking
Enquiries: Contact Sunil - email uppd@mkpvic.com.au, or ring 0416 484 644