Men's groups in Melbourne - supportive peer led circles for men
Open circles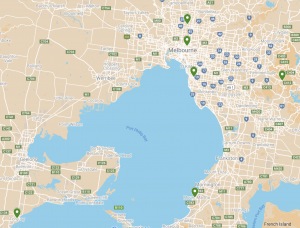 The Mankind Project hosts several men's groups in and around Melbourne which are open to guests and new participants.  These are safe spaces where men gather to provide support and work on issues in their lives.  There are no prerequisites to attending - all you need is a willingness to examine how you are leading your life as a man.  Men benefit from peer group support through facilitated process work which empowers men to lead the lives they choose. Men's support groups are an invaluable part of life for the men who attend.
In Melbourne, the Mankind Project has regular open circles as listed below.
In addition to open circles, the Mankind Project Victoria holds annual New Warrior Training Weekends. For men who have completed this weekend, iGroups and further trainings are also offered.
Contact us to find out more.
Gardenvale: Ring Peter L: 0407 196 669. Meets every 2nd week on Thursdays at 108 Gardenvale Road, Gardenvale.
Fitzroy (Kulin): Ring Demian 0468 309 863. Meets every 2 weeks on Tuesdays at George St, Fitzory, open to guests.
Eastern: (Only for men who have done the NWTA training).
Mornington: Ring Chris 0400-614065  or Andrew 0412-586931 meets every 2 weeks on Wednesdays at Mount Martha Community House, Room 56, at 466 Esplanade, Mount Martha (Corner Dominion Road).
Coburg Ring Tim: 0409 007 396. Meets every 2 weeks on Wednesdays at 6.30, at 20 Murray Rd, Coburg North, gold coin donation
Torquay/Geelong (Surf coast) Ring Matt: 0412 249 706. See dates below. Venue changes.
Open circle Dates 2020:
Kulin
Peninsula
(Mt Martha)
Coburg
Gardenvale
Torquay/Geelong (Surf coast)
Tuesdays
Wednesdays
Wednesdays
Thursdays
Fridays
6:45 PM
6.45 pm
6.30 pm
7:00 PM
6:00 PM
23-Sep
29-Sep
30-Sep
1-Oct
7-Oct
13-Oct
14-Oct
15-Oct
21-Oct
27-Oct
28-Oct
29-Oct
4-Nov
10-Nov
11-Nov
12-Nov
18-Nov
24-Nov
25-Nov
26-Nov
27-Nov
2-Dec
8-Dec
9-Dec
10-Dec
16-Dec
22-Dec
23-Dec